Settlement Agreement Legal Advice
Clients frequently request that we provide legal guidance on settlement agreements. Call us today for a no-obligation consultation.
We can assist when a Settlement Agreement is proposed and has to be negotiated, or we can provide advice and assistance when a provisional settlement has been reached. Often, the agreement will include a provision for your employer to fund your legal bills. Settlement Agreements are typically used to resolve all employment issues on a full and final settlement basis. We can advise you on the terms and effects of such an agreement, how it may affect you, and assist you in obtaining the best possible outcome.
Counsel is frequently necessary on short notice, and we can help you at a moment when quality advice and comprehension are important. We ensure that the greatest results are obtained, obtaining the optimum offer for you while also protecting your legal rights.
If you have been offered a Settlement Agreement (formerly known as a Compromise Agreement), we can arrange for you to discuss it over the phone or in person in our Glasgow offices. We would need to see your employment contract and other relevant documents in order to provide you with comprehensive advice.
Even if you are pleased with the proposal and offer made to you, it is critical that you completely comprehend the meanings and effects of the terms before entering into the agreement.
If you are dissatisfied with the circumstances surrounding the offer of a Settlement Agreement, we can discuss the background of the matter with you and work with you to negotiate the best possible sums and outcome for you, as well as provide guidance on your rights during what can be a difficult and unsettling period.
Why was a settlement agreement presented to me?
If you have been fired or your employment has been ended for any reason, or if you and your employer are in disagreement, you may be requested to enter into a settlement agreement. A settlement agreement, once executed, is a legally binding contract in which you agree to waive (i.e. not pursue) any claims against the company in trade for a monetary amount.
Is it necessary for me to consent to the settlement agreement?
In a nutshell, no. You must receive independent legal counsel from a legal adviser as part of any settlement arrangement. You choose during that process, based on the quality of advice. The legal adviser will discuss the settlement agreement with you and whether you have any claims against your employer. You have the right to discuss the terms of your settlement agreement, and your legal counsel can assist you if you wish (often advisable).
If you appoint us, we will go over all potential claims with you and try to negotiate the best possible conclusion for you. We will talk to you about how long it will take you to find another job, how much money is being offered, and what we believe you could get if you decided to file a claim in an employment tribunal, with the goal of sharing this information with your employer and negotiating the best agreement for you.
Who should I inform about my settlement agreement?
Except for alerting your spouse/partner, personal relatives, and legal advisers, most settlement agreements include a confidentiality clause that prevents the arrangement and details from being disclosed to third parties. We may analyse the confidentiality agreement for you to ensure it is not harmful or overly restrictive. We can also talk about what you can and cannot tell a potential employer and whether that language should be changed in the agreement.
Is having a settlement agreement the same as being laid off?
A settlement agreement may be utilised in a redundancy scenario in some instances, such as if the employer is making an enhanced redundancy payment, however, being made redundant and obtaining a settlement agreement are not the same thing. A settlement agreement details your agreement to forgo your right to sue your employer. Redundancy is distinct in that it does not result in the loss of your job rights (unless it is tied up within a settlement agreement, in which case you would be sacrificing any rights to bring a claim, including a claim for unfair dismissal).
Get In Touch
We are here to help. You are one step closer to solving your employment law legal problems. Relax, you are in good hands, Complete Employment Solicitors are one of the UK's most dynamic employment law firms.
Will my employer still provide me with a reference?
There is no legal requirement for an employer to submit a reference, but there is frequently a reference clause in a settlement agreement. This clause often relates to an appendix, where a draught reference must be agreed upon. The settlement agreement should also define how and when the reference will be delivered. If there is no reference clause, it can be sought during the negotiation process.
What about my restrictive covenants?
Your settlement agreement will most likely refer to your employment contract, specifically your restrictive covenants. Some of these restrictions may continue to apply even after your termination date. We can advise you on the impact of these, their enforcement, and, if necessary, we can negotiate on your behalf to have the restrictions lifted wholly or partially.
Will I be required to pay taxes on the money I receive?
This will be determined by the quantity of money received. Holiday pay, notice money, and salary will be taxed in the regular manner. The amount of compensation you get, however, will decide whether your settlement agreement is tax-free. The first £30,000 of any compensating payment is usually tax-free if it is true compensation and not made up of other payments.
How do I accept the settlement offer?
Your legal adviser will analyse the employer's proposed conditions and determine how fair or unreasonable they are as part of the legal advice you receive. They will also protect any cash you are entitled to in any event, such as accrued but untaken holidays, salary up to and including the termination date, and any other benefits, including when/if they expire and what they are, as part of this procedure. Once you have received legal advice on your settlement agreement offer and are satisfied with the terms and consequences, your adviser can notify your employer and assist you with the formal process of signing and accepting the settlement agreement. After that, the settlement agreement will be ratified.
What if I refuse to accept my settlement offer?
A settlement agreement is not required. If you decide not to sign the agreement after getting legal advice, you are free to pursue your employer for any potential claims you may have. If you want our assistance, we can explain how everything works and aid you in filing those claims. If an agreement cannot be reached, you will remain an employee; however, depending on the circumstances, your employer may consider other methods of terminating your employment. Again, once we know your background, we can assist and guide you in order to achieve the best possible outcome for you.
Do I have to get legal advice?
Yes, receiving independent legal advice is a legal necessity; otherwise, the settlement agreement will be unenforceable. Your counsel will be required to sign a certificate stating that they provided you with legal advice. Peach Law specialises in employment law and human resources and can offer you solid, qualified guidance on your settlement agreement and anything else relating to your employment.
Do I have to come in for a meeting?
No! All of our settlement agreement assistance is available by phone or video call. There is no reason for you to meet in person.
How much will the legal fees be?
This is determined by the level of guidance desired and the amount of negotiation involved. We can simply advise on the terms and effects of the settlement agreement, depending on the employer's contribution, and look to deliver such advice within the employer's contribution. If you are willing to accept the settlement and no problems have occurred, this may be all you require. You will keep all of the agreed-upon compensation numbers.
Some solicitors will claim that they can guarantee that their fees would not exceed the employer's contribution, but this will almost certainly imply that you will not receive any in-depth advice about any potential claims you may have, and what you could receive if you went to an employment tribunal. The goal is always to achieve the greatest deal for you that outweighs any legal fees you may pay. At Complete Employment, you may choose the amount of counsel you want and we will explain all of your alternatives to you.
What if you violate a settlement agreement?
A settlement agreement can be broken down into several parts. For example, making a claim against your company despite having agreed not to do so under the terms of your settlement agreement, or if your employer fails to pay you an agreed-upon quantity of money. If the settlement agreement is violated, a breach of contract claim can be filed in court.
Linzi McQuade
Linzi has a passion for advocating for her clients in unequivocal terms.  She has a breadth of experience across multiple practice areas including employment law, medical negligence, and dispute resolution.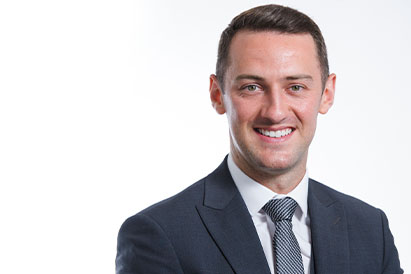 Scott Stevenson
Scott joined Clarity Simplicity in January 2020. He has since completed his traineeship with the firm over a wide variety of areas of civil law such as dispute resolution, employment law and family law. Scott is now a qualified solicitor with the firm and enjoys working closely with his clients to help them achieve their goals.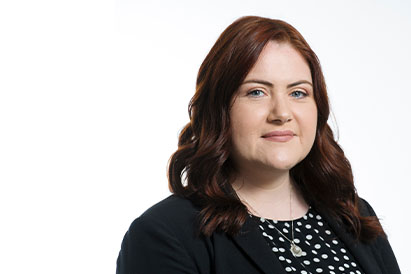 Kara McGregor
Having qualified in 2017, Kara has gained significant experience in many areas of law. In 2020 she retrained in Employment Law, in order to be able to better advise her clients in this complex area. Kara joined Clarity Simplicity in May 2022.
Complete Employment Testimonials
What People are Saying
Don't take our word for it, click here to view our reviews on google.
Book A Free Consultation Now