Employment law advice for employers
With complicated requirements and ever-changing legislation to keep up with, employment law can be perplexing for employers in 2023. Working with experienced solicitors ensures that you receive the finest guidance on employment legal matters.
While many legal firms provide UK Employment Law guidance, the complexities of the law imply that it is critical to choose employment specialists with the requisite skills to accomplish the best job possible. All of our Employment lawyers focus completely on Employment Law service, giving an unrivalled level of devotion and focus.
We have strategic know-how and a tactical advantage in aiding you to avoid costly and time-consuming Tribunal processes because we are a firm of specialists who work for both employees and employers.
Employment specialist solicitors for employers
Disputes can be expensive in terms of management time and Tribunal awards, as well as detrimental to corporate morale and reputation. We think that prevention is better than cure and take satisfaction in the fact that our clients rarely have to appear in Employment Tribunals. However, if you are subjected to vexatious litigation, we will defend your position, issue cost warnings, and recover your company's fees in cases where the employee has been unreasonable. We will find a fair and consistent way ensuring that actions do not affect your employment.
Best practice employment policies backed by a professional Employment Law consultation service, in our experience, mean peace of mind and a happy, productive, and highly motivated workforce. Make use of our services for employers from our range of employment law
How can you stay on top of this when your emphasis is running a profitable business rather than mastering the intricacies of employment law?
If you're finding that even simple but necessary duties like reviewing contracts and employee handbooks are taking a back seat, it's time to think about your options.
Our clients admire how practical and 'hands-on our employment law solicitors are in their approach to solving employment-related challenges, whether through legal advice, representation, or support.
Whether you run a public and AIM-listed firm, a limited liability partnership, a private company, a local government body, or a charitable trust, any distraction can consume your valuable time and resources.
Get In Touch
We are here to help. You are one step closer to solving your employment law legal problems. Relax, you are in good hands, Complete Employment Solicitors are one of the UK's most dynamic employment law firms.
How can we assist you with employment law in your business?
Defending Employment Tribunal claims
When an employee or former employee files a claim against you, your first instinct is to panic and consider the implications of such a claim. We have a specialised team of law solicitors for employers with Employment Tribunal claims and can help you overcome these early feelings while working with you to achieve a good outcome.
The team will guide you through the process, from leading the talks during the ACAS Early Conciliation stage to drafting the answer to the claim. The team will also assist you in preparing witness statements and documents for evidence disclosure.
In terms of guidance, our adviser will use our background and prior experience, as well as your specific situation and your company policies and procedures, to discuss with you the best approach to employ, which claims would be successful or not, and therefore whether you need to settle. We will provide a commercial and pragmatic guidance, allowing you to concentrate on your business while we fight your cause.
Restricted covenants and sensitive business information
In a highly competitive and more international economy, protecting your private information and reputation is critical. The first step is to ensure that you have appropriate restrictive covenants in your employment contracts to prevent staff and customer poaching and the exposure of secret information. We can advise employers in developing the terms that will best protect your company, as well as implementing them during an employee's present employment if their function changes.
We also provide unlimited advise on tactics for monitoring your employee's activity while they are on the job, as well as preventing access to confidential information.
If a breach occurs, we can advise on the most cost-effective mode of enforcement, the steps to be taken to recover lost information, and if an injunction or merely negotiating a new set of undertakings would be suitable.
Settlement agreements
You may discover that your relationship with your employee is not benefiting you both. You may want to terminate their employment but lack the time to follow a fair procedure or want to avoid them filing a claim later. This can be accomplished through the use of a settlement agreement, which is a legally enforceable formal agreement to terminate their job.
A settlement agreement would often include the payment of a lump sum as compensation, as well as information about their pension, bonus, holiday, and company car arrangements.
It may include an agreed-upon reference or an announcement to your employees or customers, as well as restrictive covenants to shield your company from competition when they depart.
Employment contracts and staff handbooks
Every employee is entitled to a statement of their employment terms within 8 weeks of commencing their job. This is usually contained in a contract of employment, but they may also be pointed to the employee handbook, which has more detailed policies. While many of the rights of employees are enshrined in law, such as working hours, breaks, holiday pay, and maternity and paternity leave, there are many clauses that we can include to protect you and your business and ensure that the relationship between you and your employees works to your advantage.
We draught your contracts and staff handbooks and keep them under review as part of our employment law advise service, updating your documents to ensure you stay up to date with changes in the law.
Directors' service agreements
A Directors Service Agreement is akin to a Director's employment contract.
The document will include details such as:
Agreed Salary
Working hours
Details of Holiday entitlement
Notice period to serve
Workplace Incentives such as performance bonuses, workplace pension, healthcare or company car
Other employment-related benefits
There will almost certainly be provisions and protections for them in the event that the company is sold, as well as protection for the firm in the form of restrictive covenants. The agreement may also stipulate what happens if they sell their shares or are requested to step down as a Director.
Having your Directors Service Agreements structured such that they function for both you as a business and your Director is a balancing act that we can provide clear and practical advice on.
Mergers and acquisitions
Whether you are purchasing stock in a company or purchasing a company as a going concern, you should be aware of your rights and obligations in relation to the workers that work for the company. We can help HRs and employers with the due diligence stage of any transaction by advising you on the current employment contracts and staff manuals that pertain to the staff that you may be hiring. We may alert you to any hazards contained in the documents, as well as any tactics you might use to align those terms with your existing employee documentation.
We also offer specialist employment law advice to employers so that the purchased agreement addresses your rights and obligations to the employees. We can also offer the papers required to notify employees of the change in their employer and provide clear advice on any employee consultation required prior to the changeover.
Business re-organisations and re-structuring advice on employment law
Because of changes in technology and the emphasis of your organisation, you may be obliged to adjust the functions of employees without reducing headcount. To meet the changing needs of your organisation, you may want to retrain your employees, change their job titles, or adjust their working hours.
Staff management adjustments must be done in accordance with the legal procedure, otherwise, you risk being sued for constructive unfair dismissal.
Our expert advisor team can assist you in achieving your goals by advising you on the necessary consultation process and writing the letters required to bring your employees along with you as you change.
We frequently find that coming to us for guidance on how we can work with you to build the timeframe for change and advise on the strategy to reach your business goals is a popular option.
Workplace Redundancy schemes
If your workload decreases or you introduce new technology that means you no longer require the staff you presently have, we can assist you in determining an acceptable redundancy strategy to follow. Such announcements to your staff will be met with care, and we can advise on the correct method to make the transfer as smooth as possible for you and your impacted employees.
We can advise you on the personnel pools from which you will select individuals to be let go, the consultation procedure, and the assignment to new roles if possible.
Our sample letters will assist you in taking the proper steps to avoid ending up in the Employment Tribunal, and our service includes performing the calculations for you so that you know what your employees are entitled to upon dismissal.
Troublesome employees
A professional relationship, like any other, will have times when your employees can't do anything wrong and others when they can't do anything right.
We regularly advise businesses on how to deal with problematic employees, from informal chats about dress code and behaviour that gently guide your staff back on track to rigorous disciplinary proceedings that may eventually lead to their departure.
We have extensive experience advising companies through inquiry procedures and hearings.
We can also unlimited advice on how to respond to a grievance and whether or not an Employment Tribunal claim is likely.
Your managers will require assistance throughout the process to give them the confidence to make smart decisions and manage the situation to the benefit of the firm.
We often collaborate with employers to provide the necessary support to their managers.
Performance management
As an employer, you have the right to expect the most from your employees, both in terms of productivity and performance, in order to accomplish your company objectives.
Over the years, we have worked with many employers to consider the implementation of performance review and appraisal procedures, the use of bonuses and other reward systems to inspire and motivate performance improvement, and the use of capability procedures to remove employees who are not performing to the standards you require.
We will help you in the best possible way through our expert knowledge. Work with us on your existing problems and get the most trusted employment law and HR advice! Contact our employment lawyers and work with us today!
Linzi McQuade
Linzi has a passion for advocating for her clients in unequivocal terms.  She has a breadth of experience across multiple practice areas including employment law, medical negligence, and dispute resolution.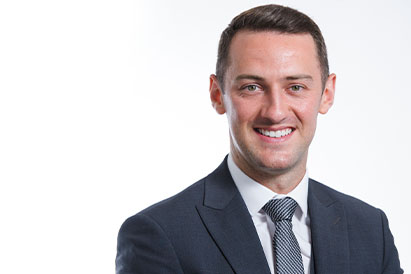 Scott Stevenson
Scott joined Clarity Simplicity in January 2020. He has since completed his traineeship with the firm over a wide variety of areas of civil law such as dispute resolution, employment law and family law. Scott is now a qualified solicitor with the firm and enjoys working closely with his clients to help them achieve their goals.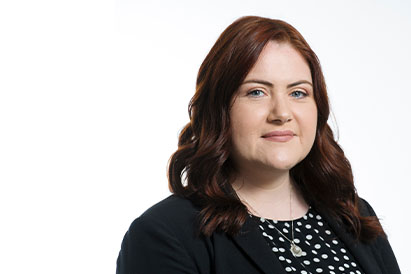 Kara McGregor
Having qualified in 2017, Kara has gained significant experience in many areas of law. In 2020 she retrained in Employment Law, in order to be able to better advise her clients in this complex area. Kara joined Clarity Simplicity in May 2022.
Complete Employment Testimonials
What People are Saying
Don't take our word for it, click here to view our reviews on google.
Book A Free Consultation Now