Employment Law Settlement Agreements
During the course of an employer-employee relationship, it is not uncommon for redundancy that lead to situations where the parties consider ending the partnership. Typically, this results from an unresolved conflict or grievance between two parties.
Alternatively, businesses failing in a competitive market may be compelled to reevaluate their position and staffing requirements. Regardless of the situation that motivates a party to consider terminating the employer-employee relationship, this is accomplished through settlement discussions and agreements.
Quick Guide – Employment rights and Settlement Agreement Advice for Employees
Settlement Agreements – Can Complete Employment Help?
We have a thorough understanding of the fundamental aspects of this form of contract and employment rights act 1996, and are willing to negotiate the financial compensation that employers propose, if necessary. It is essential that clients do not worry about having to pay for legal counsel. As a result of the legal necessity for employees to obtain counsel, it is common for companies to cover the legal bills of their employees. We have professional indemnity insurance and will always provide objective advice with the client's best interests in mind, regardless of who pays our professional fees. Our attorneys will ensure that you are properly instructed on the clauses in a settlement agreement and employment claims.
We recognise that you may have questions regarding how to proceed if your work relationship has ended, especially if it is an unfair dismissal. This article addresses some of the most often asked issues employees have, but we are always available to discuss and advise you on whether your need to take legal action.
What is a settlement agreement?
A Settlement Agreement is a legally bound agreement that terminates the contract of employment and the relationship between employer and employee. Commonly, the employer will usually advise the use of this agreement, but employees have the right to evaluate its use and bring it to the notice of their employer.
The parameters of a Settlement Agreement will be tailored to the circumstances that led to its creation. Typically, its usage is justified by a dispute between an employer and an employee. While the majority of the contents of the agreement are negotiable, the vast majority of these agreements allow an employee to resign from their position in exchange for renouncing their right to pursue an employment law claim against their employer before an Employment Tribunal. Typically, an employer will provide a sum of money as compensation and a reference to allow the employee to hunt for a new job.
Get In Touch
We are here to help. You are one step closer to solving your employment law legal problems. Relax, you are in good hands, Complete Employment Solicitors are one of the UK's most dynamic employment law firms.
What do I do with a Settlement Agreement?
Typically, a Settlement Agreement terminates the employer-employee relationship and prohibits you from filing a claim against your employer before an employment tribunal. Because its use has legal ramifications, it is crucial that it be a genuine document that has been carefully reviewed and signed by all parties. Before you have signed an agreement and it becomes legally enforceable, you must have received independent legal advice on its terms. Any legal counsel requested should be provided by a law firm with professional indemnity insurance.
What should be included in a Settlement Agreement?
The agreement should have a number of elements, some of which are legal obligations. Typically, it will contain the following:
Notice Period To Serve
If a notice time has been agreed upon, the settlement agreement may specify it. This could be the agreed-upon time or date, a period of leave or garden leave, or an alternative payment. It is essential that this duration corresponds to the contractual conditions , and we will verify this for you.
Details About The Payment to be Made
If a payment is to be made to you, the settlement agreement should contain a clause that references this payment clearly. It will confirm:
What date payments will be made
How much will the payments be
If you will be liable for any tax on the payments made to you
Whether the money is associated with employment or not. For instance, a payment related to the termination of your work or unpaid vacation money. Regarding tax, there will be a statement outlining any tax indemnification. Under UK legislation, the first £30,000 of a termination payout is often exempt from taxation, as the payment relates to the loss of work rather than income. The statement will indicate if tax is due or has already been paid. This is so that HMRC can determine whether tax is required on the payment. You can also request that your employer be responsible for notifying you of any demand from HMRC, and they must comply. This should be included in the agreement's terms after negotiation.
Settlement of Employment Law Claims
Typically, the primary objective of the agreement is to resolve any potential claims you may have against your company. This waiver indicates that you are precluded from taking any further legal action on the problems addressed in the agreement, since they are deemed to have been resolved. The following are exceptions to this rule:
Your reserve the right to enforce the terms of the settlement agreement made
Anything pension related
Any claim for personal injury that you are unaware of or that has not been filed to date.
Warranties
Typically, a part of the settlement will include a section regarding employee warranties. This includes returning any business property or anything containing confidential information to your employer. This provision may also state that you have not violated the terms of your employment contract through any act or omission.
Legal Advice
The agreement will also include a reference to your solicitor whose legal fees and legal costs will be covered, which is a need for the loss of your employment rights to be valid.
Confidentiality
Ordinarily, the paperwork will contain a confidentiality clause. If your agreements contains a confidentiality clause, you may not reveal the reasons for your employment termination or the terms set out in the agreement. Additionally, the cause may ban you from speaking badly about your employer, the company, or former coworkers. However, this condition may be reciprocal, which can be advantageous if you are looking for a new job.
Additional Benefits
If you have previously received extra benefits, such as private health care or stock options, your agreement will specify whether you intend for these benefits to continue following the termination of your job. This should be reflected in the financial amount supplied by your employer if these perks are not to continue.
Claw-back
In addition, your employer may incorporate a "claw-back" clause. This condition will apply if you have been paid the agreed-upon money, but have subsequently violated the terms of the agreement or your job contract. This clause permits your employer to reclaim a portion of the funds that have been paid to you. We will help with your settlement agreement so that you fully comprehend your obligations and can avoid any potential violations.
Reference and Company Statement
Additionally, you may negotiate a reference from your job. This is typically included in the contract and allows you to find alternative suitable work. This may also be included in the agreement.
Must I have to accept the terms of a Settlement Agreement Proposed?
When an employer offers an employee with a Settlement Agreement, the employee should seek legal counsel to determine its significance. Employees are not required to accept the Settlement Agreement's recommendations. If they are dissatisfied with the provisions of a Settlement Agreement, they may request that thier advisors inform the employer. Employers will typically reevaluate the terms of the Agreement before giving the employee with a revised copy. The employer-employee relationship shall continue until the Settlement Agreement is signed by both parties and is deemed acceptable by both sides.
What happens if I accept the terms of an Employment Settlement Agreement?
If an employee thinks that the conditions of the Agreement are acceptable after they get independent legal advice and representation on what each clause entails, they may sign and return the paper to the company. After signing the agreement, the employee will be informed of th 'Termination date,' which will mark the end of the employer-employee relationship. The employer will also add a payment schedule for the employee's cash compensation. Typically, the employer will provide a reference, allowing the person to pursue employment with another organisation. After signing a Settlement Agreement, the employer-employee relationship is legally severed. The employee will resign from their position and waive their ability to pursue a claim before an employment tribunal. In exchange, they will receive the agreed-upon pay.
What are a Settlement Agreement's legal requirements?
To be legally binding, the agreement must satisfy the following conditions:
The settlement must be submitted in writing.
It must correspond to a particular dispute, incident, or procedure.
The employee must have gotten independent counsel from a qualified independent adviser, such as an attorney or a registered and authorised trade union representative.
The employees must be given a reasonable amount of time to consider the proposed terms of the agreement. The Acas Code of Practice on settlement agreements outlines a minimum of 10 calendar days unless otherwise agreed by the parties to the agreement.
The advisor must be covered by an insurance policy or professional liability insurance against the risk of a claim by the employee.
The agreement must identify the independent legal adviser.
The contract must expressly specify that the legislative conditions governing the settlement agreement have been met.
If your employer has offered you a settlement agreement, contact us immediately. Our employment law solicitors have extensive expertise in negotiating favourable conditions with companies on behalf of our clients.
Linzi McQuade
Linzi has a passion for advocating for her clients in unequivocal terms.  She has a breadth of experience across multiple practice areas including employment law, medical negligence, and dispute resolution.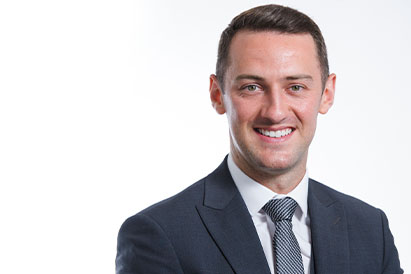 Scott Stevenson
Scott joined Clarity Simplicity in January 2020. He has since completed his traineeship with the firm over a wide variety of areas of civil law such as dispute resolution, employment law and family law. Scott is now a qualified solicitor with the firm and enjoys working closely with his clients to help them achieve their goals.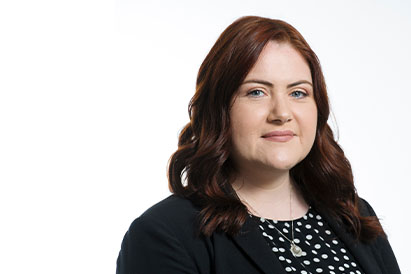 Kara McGregor
Having qualified in 2017, Kara has gained significant experience in many areas of law. In 2020 she retrained in Employment Law, in order to be able to better advise her clients in this complex area. Kara joined Clarity Simplicity in May 2022.
Complete Employment Testimonials
What People are Saying
Don't take our word for it, click here to view our reviews on google.
Book A Free Consultation Now