Employment Law Specialists
Meet The Team
Employment and Partnership Solicitors who represent Directors, Executives, Partners, Employers, and Firms. We are one of Scotland's most dynamic law firms. Clients include private individuals and businesses of all sizes.
Relax. You're in good hands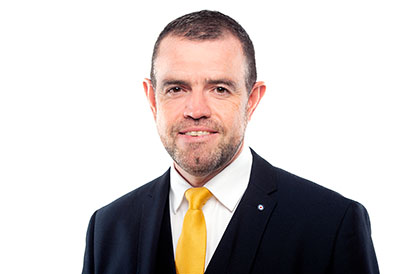 Billy Smith
Director of Complete Employment
Billy is one of the Directors of the firm. He can be described as the accelerator who needs a well-oiled machine behind him. Billy therefore works very well with Emma, his Co-Director. He set up the practise in 2010 after believing that the delivery of legal services could be done so much better. Several years later Billy sees actual results which demonstrate that this 'goal' is being achieved.
Emma King
Emma King - Director/Solicitor
Emma is one of the two Directors of Clarity Simplicity. Emma can be described as the steadying hand to her Co-Director Billy. Having joined Billy in 2011 Relax, you're in good hands is the carefully chosen company motto and is what Emma, along with Billy, strive to ensure is achieved for each and every person Clarity Simplicity come in to contact with.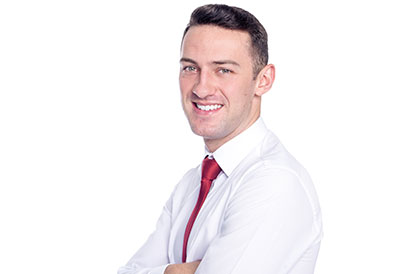 Scott Stevenson
Solicitor
Scott is a Solicitor at Clarity Simplicity. Scott attended Calderglen High School before going on to become a Professional Footballer at St Johnstone Football club. He enjoyed two years at the club where they won their first major honour in 2014. He later decide to pursue a career in law whilst playing football part time for Albion Rovers, Stirling Albion, East Kilbride FC and Linlithgow Rose. Scott studied both his Undergraduate LLB in Scots and English Law and Diploma in Professional Legal Practice at the University of Strathclyde.
Shannon Gaughan
Senior Solicitor
Shannon attended Glasgow University from 2010-2014, graduating with a 2:1 Honours Degree in Law and Politics. She then decided to venture into the world of business. She began working with E&J Gallo International Winery in sales.
Shannon decided to return to the law in 2016 by enrolling in the Diploma in Legal Practice at Strathclyde University. After a successful time at Strathclyde University, Shannon was offered a traineeship with Macnairs and Wilson solicitors.
Upon completing her traineeship, Shannon began work with Clarity Simplicity Ltd and has enjoyed a warm welcome from the team.
Ciara Young
Solicitor
Ciara is a Solicitor at Complete Clarity Solicitors based within our Regwood Street office. Ciara attended Cathkin High School before going on to study both her Undergraduate LLB and Diploma in Legal Practice at the University of Glasgow.
During her studies Ciara worked at a busy Glasgow firm, carrying out administrative and legal research tasks. Shadowing various individuals in Court gave her an insight into Litigation and confirmed her decision to pursue a civil law career.
In December 2017 she embarked on a semester abroad to University of British Columbia in Vancouver, Canada where she spent a semester studying Law. She spent several months studying International Law and Canadian Law and exploring British Columbia.
Sinead Machin
Solicitor
Sinead completed her LLB Law Degree at the University of Stirling and Diploma in Professional Legal Practice at the University of Strathclyde. Prior to undertaking a legal career, Sinead was a Department Manager in Primark for 6 years. Sinead has a love and passion for the law and enjoys technicalities that afford her the opportunity to carry out detailed legal research.
Sinead began working with Clarity Simplicity in June 2016, within days of starting Sinead had an opportunity to attend a Proof at Court of Session and she quickly realised that the experience that was to be gained from Clarity Simplicity was invaluable. Sinead was able to gain experience in all areas of the business from Administration to Estate Agency at an early stage.
0141 433 2626
Call us for more information
Complete Employment Solicitors
11 Ashley Street Glasgow G3 6DR
Mon-Fri: 9 am - 5 pm
Saturday: Closed
Sunday: Closed
Employment Law Blog
We will give you practical advise, such as the fees involved and whether we can work together. We offer a free initial consultation to see whether you have a good case and how to proceed
Common blunders made by employers when handling disciplinary proceedings Handling instances in which workers have committed or are accused of committing acts of wrongdoing is one of the most prevalent (and often most challenging) concerns that employers encounter....
How Can We Help You?
We are a team of employment solicitors based in Glasgow who advise and assist a wide range of customers with legal issues in the workplace. We often assist clients from many industries and can help you whether you are a part-time employee, a long-term employee, or even a corporate director