Employment Discrimination Lawyers Glasgow
Employment and Partnership Solicitors who represent Directors, Executives, Partners, Employers, and Firms. We are one of Scotland's most dynamic law firms. Discrimination in the Workplace Lawyers Glasgow
According to the law, discrimination can take many different forms. If you believe you have been discriminated against or have commenced the process of raising an action against an employer for discrimination, victimisation, or harassment, Complete Employment Solicitors can assist you. Further, if you believe you have been subjected to age, race, religion, gender, or sexual orientation-based discrimination, we can help. Complete Employment specialises in pursuing Employment Tribunal claims for monetary compensation against discriminators, including your employer.
Discrimination in the workplace is a serious issue that can have a negative impact on employees and the business as a whole. If you believe that you have been the victim of discrimination, it is important to speak to a lawyer who can help you understand your rights and provide employment law advice. The solicitors at Complete Employment are experienced in handling discrimination cases and can help you get the justice you deserve.
At Complete Employment employment lawyers, we are mindful of the distress that discrimination in the workplace can bring. We regularly resolve employment law issues including discrimination claims, which puts us in an excellent position to give expert advice and assist you with your case. We offer a free initial consultation in order to alleviate your stress and provide you with additional peace of mind during this trying time.
How is a workplace discrimination claim made?
Communicate an informal complaint to your employer verbally
File a formal complaint with your employer is known as "raising a grievance."
negotiating with your employer to reach a settlement is known as "settling."
Use mediation – a skilled mediator will attempt to assist you and your employer in reaching a settlement before initiating legal action.
Before you raise a claim with an employment tribunal, you should attempt to resolve your issue in another manner.
You could also quit your employment if you lack confidence in your ability to fix the issue. If you quit your job due to discrimination, you may be eligible for constructive or unfair dismissal.
If you take action against discrimination and are then treated unfairly, this is known as victimisation. You have legal protection and can add it to your existing discrimination complaint.
Prior to raising a complaint, it is best to consult with a professional who can help you construct a strong argument to assist in getting a fair settlement agreement.
What is the time limit for making a discrimination claim?
There is no time limit for making a discrimination claim. However, it is important to note that claims may be more difficult to prove if they are made many years after the alleged discrimination occurred. Therefore, it is advisable to file a claim as soon as possible after the event in question. You usually have to make a claim to the tribunal within 3 months of your employment ending or the problem happening.
What evidence is needed to make a discrimination claim?
There is a burden of proof to show that discrimination occurred. This includes proving that the person or group was treated differently than others in a similar situation and that this difference was based on an illegal reason such as race, gender, or disability. Additionally, it must be shown that the discrimination had a negative impact on the person or group, and that it was not simply a matter of preference or coincidence.
Get In Touch
We are here to help. You are one step closer to solving your employment law legal problems. Relax, you are in good hands, Complete Employment Solicitors are one of the UK's most dynamic employment law firms.
Using employment laws tactfully for your benefit
If you feel that your employer is not following the proper employment laws, you may want to take action. However, it is important to be tactful in how you approach this situation. You don't want to make any waves or cause any problems for yourself. Instead, try to talk to your employer about the issue and see if they are willing to correct the problem. If not, you may need to consult with a solicitor to see what your next steps should be in your employment law dispute.
Contact our Expert Employment Discrimination Lawyers in Glasgow
If you are seeking legal assistance with discrimination in the workplace matter, please do not hesitate to contact our expert employment solicitors. We have a wealth of experience in dealing with all types of employment discrimination legal matters and can provide you with the advice and support you need to resolve your issue. We offer a free initial consultation, so please do not hesitate to get in touch.
Linzi McQuade
Linzi has a passion for advocating for her clients in unequivocal terms.  She has a breadth of experience across multiple practice areas including employment law, medical negligence, and dispute resolution.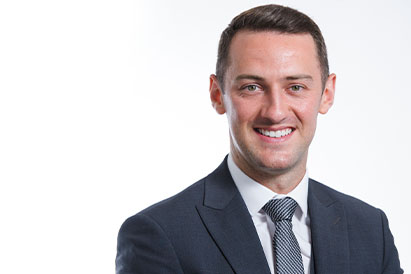 Scott Stevenson
Scott joined Clarity Simplicity in January 2020. He has since completed his traineeship with the firm over a wide variety of areas of civil law such as dispute resolution, employment law and family law. Scott is now a qualified solicitor with the firm and enjoys working closely with his clients to help them achieve their goals.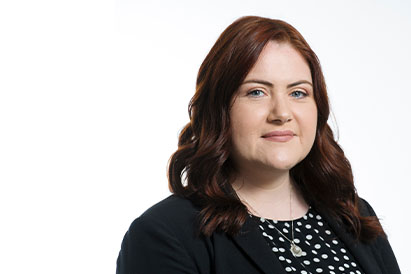 Kara McGregor
Having qualified in 2017, Kara has gained significant experience in many areas of law. In 2020 she retrained in Employment Law, in order to be able to better advise her clients in this complex area. Kara joined Clarity Simplicity in May 2022.
Complete Employment Testimonials
What People are Saying
Don't take our word for it, click here to view our reviews on google.
Book A Free Consultation Now