Restructuring A Business Glasgow
Our HR professionals can assist CEOs in reorganising their businesses, guiding organisations through difficult redundancy procedures while providing counselling. The working environment is evolving and changing, and firms must be agile and adapt swiftly to these changes. This may necessitate reorganising your company and reviewing your products or services. We can assist business executives in developing a fit-for-purpose corporate structure and design by assessing the available activities, processes, and resources.
Redundancy is a complicated subject that, if handled incorrectly, can result in low employee morale and a trip to the Employment Tribunal. Our employment lawyers have extensive experience advising businesses through this procedure. We collaborate with our HR Specialists/Consultants and employment lawyers to obtain the best possible outcome for you with the least amount of inconvenience.
In addition to the legal aspects of restructures and redundancies, our HR Specialists/Consultants can help managers and business leaders deal with the emotional turmoil that can accompany them. We collaborate with you to aid with employee communication in order to alleviate fear and sustain employee engagement throughout this period of change. We collaborate closely with our legal staff to ensure that you receive experienced, high-quality counsel.
We have a strong track record of assisting clients in restructuring, refinancing, and reorganising their operations. We aided our clients in getting back on track and advising them on how to increase their cash flow and profitability.
Get In Touch
We are here to help. You are one step closer to solving your employment law legal problems. Relax, you are in good hands, Complete Employment Solicitors are one of the UK's most dynamic employment law firms.
The Key To Our Success – Business Restructuring Glasgow
The key to our success is that we come in early. We rapidly identified the issue areas and weaknesses, and in collaboration with the various management teams, we established restructuring strategies and action plans that met the directors' goals. When the directors have delayed the decision for too long, or the reorganisation and/or re-financing has been imposed by a lender/funder, it becomes more challenging. In these distressing situations, conducting a reorganisation and meeting all of the directors' objectives can become more problematic.
So, if you believe a restructure is necessary, or if you want to streamline your operation, which is usually applicable to groups, or even if you are considering selling a portion of the organisation at some point in the future, we will be able to advise you on the best course of action.
Complete Business Restructuring Examples
Here are some examples of how we have assisted clients:
Trading performance and liquidity reviews – We will examine cashflows, corporate liquidity, existing and projected finance requirements, as well as any gaps, shortcomings, and vulnerabilities in the firm.
Cash and working capital management review – Revenues, product margins and profitability, cost-cutting and reduction prospects, existing and future external financial requirements, and the timing of potential drawdowns are all being examined.
Strategic reviews – Working with your management team, we will undertake a comprehensive commercial and financial evaluation and will assist you in developing an updated strategy plan, including any operational reorganisations that may be required.
Group streamlining – requesting striking off or Members Voluntary Liquidation to remove non-trading, non-value-added, or unnecessary enterprises from the group structure
Linzi McQuade
Linzi has a passion for advocating for her clients in unequivocal terms.  She has a breadth of experience across multiple practice areas including employment law, medical negligence, and dispute resolution.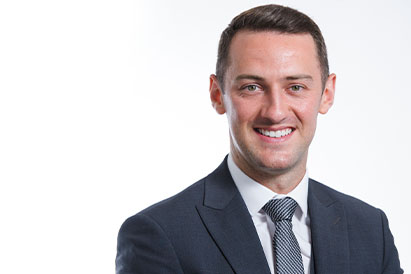 Scott Stevenson
Scott joined Clarity Simplicity in January 2020. He has since completed his traineeship with the firm over a wide variety of areas of civil law such as dispute resolution, employment law and family law. Scott is now a qualified solicitor with the firm and enjoys working closely with his clients to help them achieve their goals.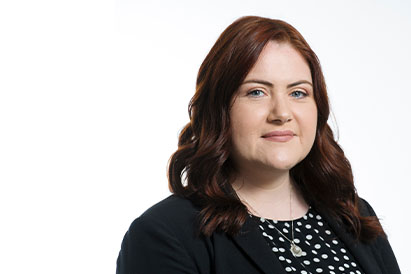 Kara McGregor
Having qualified in 2017, Kara has gained significant experience in many areas of law. In 2020 she retrained in Employment Law, in order to be able to better advise her clients in this complex area. Kara joined Clarity Simplicity in May 2022.
Complete Employment Testimonials
What People are Saying
Don't take our word for it, click here to view our reviews on google.
Book A Free Consultation Now