Employment Law Contracts
A work contract is a legal agreement between an employer and an employee. It takes effect when an offer of employment is accepted and an employee agrees to labour for pay. A verbal agreement can be used instead of a written contract.
Employers, on the other hand, are legally compelled to put some of the most important elements of their employees' terms and conditions in writing. Employers are required by the Employment Rights Act of 1996 to produce a written statement of the main terms of employment within two calendar months of the employee starting work. Many firms provide an overview of terms and conditions as part of the induction process for new employees. This allows employees to ask questions and allows the employer to assess their comprehension of the employment contract. While we believe that prevention is better than cure when it comes to employment law, we also defend businesses and employees in employment tribunal hearings.
Get In Touch
We are here to help. You are one step closer to solving your employment law legal problems. Relax, you are in good hands, Complete Employment Solicitors are one of the UK's most dynamic employment law firms.
Employment Contract Advice Glasgow
Not all clauses are always agreed upon in writing (express terms). The courts have recognised that all employment contracts, whether written or implied, include the following terms.:
to keep trust and confidence through cooperating
to act in good faith towards each other
should take appropriate precautions to safeguard occupational health and safety
Some implied conditions can become part of the contract as a result of the employer and employee's behaviour, custom and practise over time, or a firm's policies (especially if the employee has been made aware of and provided access to them).
A written statement must include the following information::
your name
your employer's name
the date when your employment (and the period of continuous employment) began
the rate of and the intervals at which you will be payment will be made
standard hours of work
annual holiday entitlement
entitlement to sick leave, including any entitlement to sick pay
details on any pension schemes
your and your employer's entitlement to notice of employment contract termination
job title or a short job description
If it is not permanent, the estimated length of your job or, if it is for a definite term, the date when it will finish
either your workplace or, if you are required or permitted to work in more than one location, an indication of this as well as your employer's address
details of any applicable collective agreements that directly impact the terms and conditions of your employment – including, if your employer is not a party, the people who made them
a statement outlining the disciplinary and grievance procedures, as well as whether or not a pension contracting-out certificate is in effect for your employment
If you regularly work in the UK but will be needed to work overseas for the same company for more than one month, the statement must also include this information.:
the period for which the employment abroad is expected to last
the currency in which you will be paid as standard
details of any additional pay or benefits for working abroad
terms relating to your return to the UK
It must be mentioned if there are no information to be provided for one of the components required in the statement (for example, if there is no pension entitlement).
Linzi McQuade
Linzi has a passion for advocating for her clients in unequivocal terms.  She has a breadth of experience across multiple practice areas including employment law, medical negligence, and dispute resolution.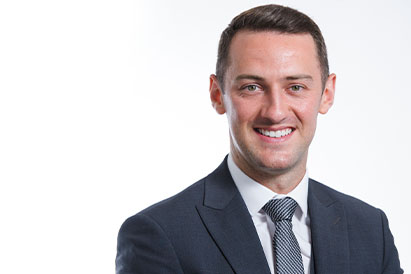 Scott Stevenson
Scott joined Clarity Simplicity in January 2020. He has since completed his traineeship with the firm over a wide variety of areas of civil law such as dispute resolution, employment law and family law. Scott is now a qualified solicitor with the firm and enjoys working closely with his clients to help them achieve their goals.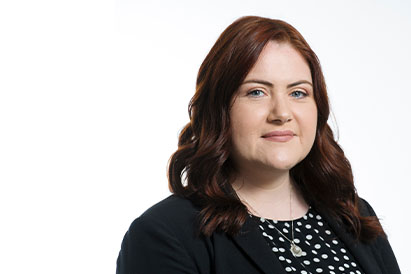 Kara McGregor
Having qualified in 2017, Kara has gained significant experience in many areas of law. In 2020 she retrained in Employment Law, in order to be able to better advise her clients in this complex area. Kara joined Clarity Simplicity in May 2022.
Complete Employment Testimonials
What People are Saying
Don't take our word for it, click here to view our reviews on google.
Book A Free Consultation Now