Employment Solicitors – Employment Law Services Liverpool
Our dedicated employment lawyers have a wealth of expertise in advising businesses and employees on all elements of employment law.
Our employment lawyers can assist you whether you are an employee or an employer.  Working with clients across Liverpool, our employment lawyers can assist you whether you are an employee or an employer.  Because employment law is a very complex area of the law, it is critical that you seek competent advice, contact us on 0141 433 2626 (we offer a free 30-minute consultation)
We frequently provide advice on the following topics:
Some Information About Liverpool
Liverpool is a city in the northwest of England, founded in the 13th century. During the Industrial Revolution, Liverpool became a centre for trade and commerce, thanks to its strategic location on the River Mersey, which allowed for easy access to the Atlantic Ocean. The city became a hub for the slave trade, and later, for immigration, which contributed to its multicultural character.
Today, Liverpool has a population of approximately 500,000 people, and is known for its rich cultural heritage, including its music scene, maritime history, and art galleries. The city is also home to several iconic landmarks, including the Liver Building, the Royal Albert Dock, and the Beatles' childhood homes. Liverpool is a major tourist destination, and is also a centre for education and innovation, with several world-class universities and research centres.
Employment Law Advice for Employers – Liverpool
While many legal firms provide UK Employment Law guidance, the complexities of the law make it critical to choose employment solicitors with the requisite skill set to accomplish the best outcome possible for your firm. All of our solicitors have an employment law focus, giving an unrivalled level of devotion and commitment.
With complicated requirements and ever-changing legislation to keep up with, employment law can be perplexing for employers. Working with experienced solicitors ensures that you receive the finest guidance on employment legal matters.
Employment Law Advice for Employees – Liverpool
If you are an employee with an employment law concern, you should seek advice from our team of competent employment lawyers as soon as possible. This is especially vital if you have experienced discrimination, wrongful dismissal, or are in a dispute with your employer. Complete Employment provides a variety of employment law services to clients in Liverpool, including employment law legal advice and employment tribunal representation. We can also provide counsel on settlement agreements and constructive dismissal and redundancy.
Employment Law Solicitors – Employment Law Advice
Our employment legal team cover all aspects of employment law and is happy to provide employment law advice to resolve any employment law issue. Advising both employees and employers we fully understand that common employment law can be daunting, we have extensive experience and are able to provide legal support to businesses and employees throughout Scotland.
Employment Lawyers Liverpool
Our experienced employment lawyers will be able to assist you with all aspects of employment issues in a competent, friendly, and cost-effective manner. Call us on 0141 433 2626 (we offer a free 30-minute consultation on all ranges of employment law)
Linzi McQuade
Linzi has a passion for advocating for her clients in unequivocal terms.  She has a breadth of experience across multiple practice areas including employment law, medical negligence, and dispute resolution.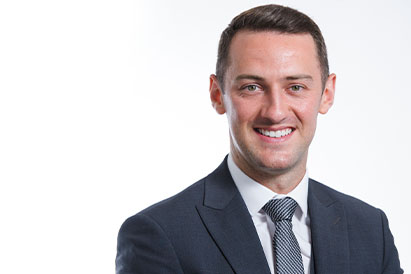 Scott Stevenson
Scott joined Clarity Simplicity in January 2020. He has since completed his traineeship with the firm over a wide variety of areas of civil law such as dispute resolution, employment law and family law. Scott is now a qualified solicitor with the firm and enjoys working closely with his clients to help them achieve their goals.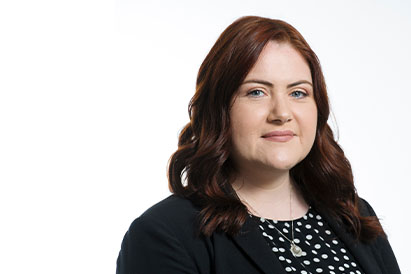 Kara McGregor
Having qualified in 2017, Kara has gained significant experience in many areas of law. In 2020 she retrained in Employment Law, in order to be able to better advise her clients in this complex area. Kara joined Clarity Simplicity in May 2022.
Complete Employment Testimonials
What People are Saying
Don't take our word for it, click here to view our reviews on google.