Employment Law Advice For Employees
Our employment law solicitors in Glasgow can assist you with a wide variety of employment issues and workplace-related matters between employees and employers, can give you realistic initial advice and explore all available options tailored to your employment-related issues.
We can provide assistance at any stage of an employment dispute, from advising on how to strive to resolve an ongoing workplace disagreement to negotiating a settlement, dealing with unfair dismissal, pursuing ACAS Early Conciliation, or bringing and pursuing an employment tribunal action.
We recognise that, if your employment has ended due to problems in the workplace, you may have a limited income or concerns about the expense of guidance, which we will discuss with you and take into account while advising you on the available possibilities.
Get In Touch
We are here to help. You are one step closer to solving your employment law legal problems. Relax, you are in good hands, Complete Employment Solicitors are one of the UK's most dynamic employment law firms.
These are the following are the areas where we can offer employment law and hr advice:
Disciplinary or grievance matters in the workplace, including assistance in filing a grievance or appealing a grievance or disciplinary judgement.
Employer-provided advice on the provisions of Settlement Agreements. Typically, your employer will contribute to the legal fees you incur to receive counsel on this form of arrangement;
Unfair Dismissal of the employee;
Bullying and Harassment in the Workplace;
Discrimination in the Workplace, including:
Discrimination based on sex, ethnicity or ethnic origin, age, handicap, sexual orientation, gender reassignment, religion or belief, pregnancy or status as a married person or civil partner.
Lack of adequate adaptations for a disability.
Sexual Harassment in the workplace.
Employment Redundancy – If you are made redundant as a result of your employer becoming insolvent and entering administration or liquidation, we can assist you in claiming the payments to which you are entitled, according to the employment rights and we may be able to pursue a group claim for failure to consult if multiple employees in the same position are affected.
Contracts and contractual disputes with the employer, including issues with Pay/Bonus or Restrictive Covenants which apply on termination of employment;
Your rights under the TUPE Regulations if your employer's firm is being sold or transferred;
Employment Tribunal Claims;
Representation for regulated professionals in disciplinary proceedings. If you are a professional subject to registration by a regulatory body, you may be entitled to a legal representative in disciplinary procedures that could result in the termination of your registration. We have served as representatives and law experts throughout the UK in such procedures and achieved favourable results.
Speak to our employment lawyers in Glasgow today
If you are looking for employment solicitors in Glasgow or free employment law advice, look no further than our team with many years of experience. We can provide you with concise advice on employment law and the support you need to navigate the often complex world of employment law and get a claim to an employment tribunal. Whether you are facing a dispute with your employer due to an unfair reason, looking to make a claim, or are simply seeking guidance on your rights and obligations, our expert employment law solicitor can help. Call us today to make an enquiry and speak to us.
Linzi McQuade
Linzi has a passion for advocating for her clients in unequivocal terms.  She has a breadth of experience across multiple practice areas including employment law, medical negligence, and dispute resolution.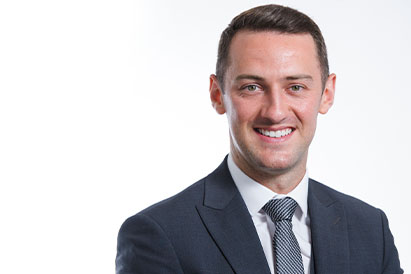 Scott Stevenson
Scott joined Clarity Simplicity in January 2020. He has since completed his traineeship with the firm over a wide variety of areas of civil law such as dispute resolution, employment law and family law. Scott is now a qualified solicitor with the firm and enjoys working closely with his clients to help them achieve their goals.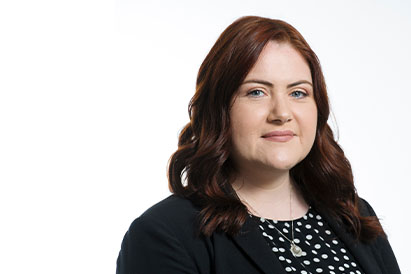 Kara McGregor
Having qualified in 2017, Kara has gained significant experience in many areas of law. In 2020 she retrained in Employment Law, in order to be able to better advise her clients in this complex area. Kara joined Clarity Simplicity in May 2022.
Complete Employment Testimonials
What People are Saying
Don't take our word for it, click here to view our reviews on google.
Book A Free Consultation Now