Employment Law Specialists
Settlement Agreement Solicitor Glasgow
Circumstances may emerge during the course of the employment relationship that causes the parties to consider terminating their relationship. This usually occurs as a result of a disagreement or grievance between employer and employee that has not been resolved.
Relax. You're in good hands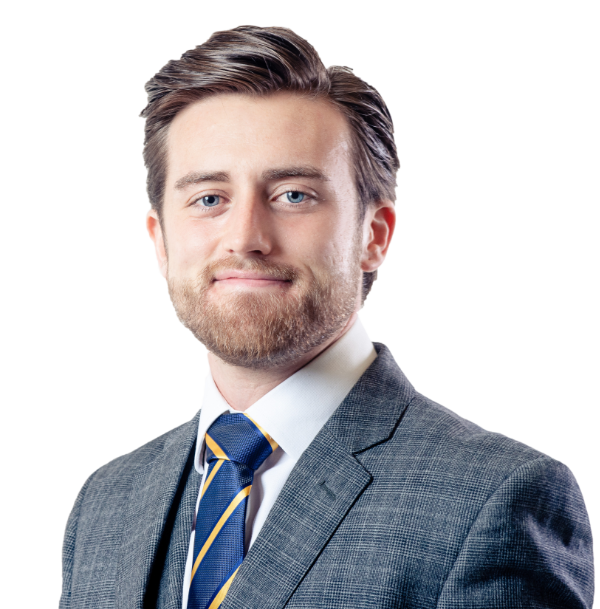 Settlement Agreement Lawyer Glasgow
Circumstances may emerge during the course of the employment relationship that causes the parties to consider terminating their relationship. This usually occurs as a result of a disagreement or grievance between employer and employee that has not been resolved to the satisfaction of both the employee and employer.
Alternatively, an employer may be facing challenges in a competitive market and may be compelled to reassess its position and staffing requirements. They may identify that it is in the best interests of the business that there are restructures or streamlining where regrettably this will result in employment coming to an end for some employees. Whatever event drives a party to consider terminating the employer-employee relationship, this is accomplished through the use of what are known as Settlement Agreements. This service can be provided through settlement agreement lawyers Glasgow.
Employee Settlement Agreement Advice in a Nutshell
What exactly is a settlement agreement?
A Settlement Agreement, formerly known as compromise agreements, is a legal document governed by Scottish Law that legally terminates the employer-employee relationship. Expert employment lawyers provide advice on settlement agreements to ensure that both the business and the employee's employment rights are met. The purpose of a settlement agreement is to reach a compromise on contractual and statutory claims on termination of employment. It is most common for the employer to recommend or initiate the use of a Settlement Agreement, but employees are also permitted to consider their usage and have the right to bring it to the notice of their employer.
When a Settlement Agreement is drafted, its terms will be particular to the scenario that prompted its creation. Generally, it will be used in a disagreement between an employer and an employee. While the majority of the terms of the Settlement Agreement will be negotiated, the vast majority of these agreements typically facilitate an employee to be released or to resign from their position with an employer. Settlement agreements are voluntary but once they sign the agreement the employee is agreeing to waive any rights they may have against their employer, including the right to bring an employment law claim before an Employment Tribunal. An employer would usually provide a degree of monetary compensation normally as a lump sum or less commonly as a regular wage payment for an additional agreed set time period. In addition they would normally provide a work reference to assist the employee in obtaining new employment.
How and why would I use a Settlement Agreement in Glasgow? 
A Settlement Agreement frequently ends the employer-employee relationship and precludes the employee for making a claim against their employer in an employment tribunal once the agreement is signed. When you enter into a settlement agreement its has legal ramifications across Scotland. It is therefore critical that it is a genuine document that has been properly considered before it is signed by all parties. Before a Settlement Agreement can be recognised as legally binding, the employee must have received independent legal advice from an appropriate expert, normally a solicitor, to confirm the agreement's substance and that the legal rights of the employee have been met. Any independent employment law advice should be obtained from a law firm that not only provides settlement agreement solicitors in Glasgow but that also carries professional indemnity insurance.
What should a Settlement Agreement include?
A settlement agreement should include various provisions, some of which are legally required. A settlement agreement will often include the following provisions:
Period of Notice
If you have agreed on a notice period, it should be specified in the contract. This could be the agreed-upon time or date, a length of leave or garden leave, or a payment in place instead. It is critical that this duration corresponds to the conditions of your job contract, and our employment solicitors will double-check this for you.
Specifics of the Payment to be Made
If you are to be paid, there should be a language in the settlement agreement that specifically mentions this payment. It will state:
When the payments will be made
The amount of each payment to be paid
Whether the payment is for labour or for something else. For example, you may be entitled to compensation for unpaid holiday pay, or pension contributions.
If you will be required to pay any taxes on the payment
In terms of tax, there will be a statement outlining any tax indemnity. Because the payment is tied to the loss of employment rather than income, the first £30,000 of a termination pay-out is normally tax free under UK law. The statement will specify whether tax is due or has already been paid. This is to help HMRC determine whether or not tax is owed on the payment. You can also request that your employer is responsible for notifying you of any HMRC demand, and they must do so. This should be spelled forth in the settlement agreement.
Warranties
A clause relating to employee warranties is usually included in a settlement agreement document. This includes returning any business property or anything containing confidential information to your employer. This section may also include certification that you have not violated your job contract in any way, whether via act or omission.
Legal Counsel
The settlement agreement will also include a reference to which firm provided your legal counsel. This is because experienced employment solicitor advice on a settlement agreement is a legal need for the waiver of your job rights to be valid.
Confidentiality
A confidentiality clause is commonly included in settlement agreement forms. If your settlement agreement contains a confidentiality clause, you may not discuss the reasons for your termination or the contents of the settlement agreement. The cause may also include that you are not permitted to speak critically about your employer, the company, or former co-workers. However, this clause may be reciprocal, which can be advantageous when looking for new employment after bringing the current employment relationship to an end.
Additional Advantages
If you previously received additional benefits such as private healthcare or stock options, your settlement agreement will specify whether you want these benefits to continue after your job ends. If these perks are no longer available, your employer's financial offer should reflect this.
Claw-back
A 'claw-back' clause may also be included by the employer. This condition will apply in cases where an employee has been paid the agreed-upon money but has then violated the terms of the agreement or of the original job contract. This clause allows your company to recoup some of the money you've been paid. We will provide expert advice on all of the terms of your settlement to you so that you understand your responsibilities and can avoid any potential breaches.
Company Statement and Reference
You might also ask your boss for a reference. This is usually appended to the agreement and will assist you in obtaining alternative work. The settlement agreement may also include a statement to other employees or clients regarding your leaving, and the content of this statement may be included in the agreement.
Should I contact a Settlement Agreement Solicitor in Glasgow
In Conclusion, settlement agreements are a useful way to ensure that you walk away with the best terms between you and your employer, and the employment coming to an end. Contact our employment lawyers Glasgow for expert advice and a team that will work hard to negotiate fairer terms for you.
0141 433 2626
Call us for more information
Complete Employment Solicitors
11 Ashley Street Glasgow G3 6DR
Mon-Fri: 9 am - 5 pm
Saturday: Closed
Sunday: Closed
Employment Law Blog
We will give you practical advise, such as the fees involved and whether we can work together. We offer a free initial consultation to see whether you have a good case and how to proceed
Common blunders made by employers when handling disciplinary proceedings Handling instances in which workers have committed or are accused of committing acts of wrongdoing is one of the most prevalent (and often most challenging) concerns that employers encounter....
How Can We Help You?
We are a team of employment solicitors based in Glasgow who advise and assist a wide range of customers with legal issues in the workplace. We often assist clients from many industries and can help you whether you are a part-time employee, a long-term employee, or even a corporate director